Philosophy of Functional Medicine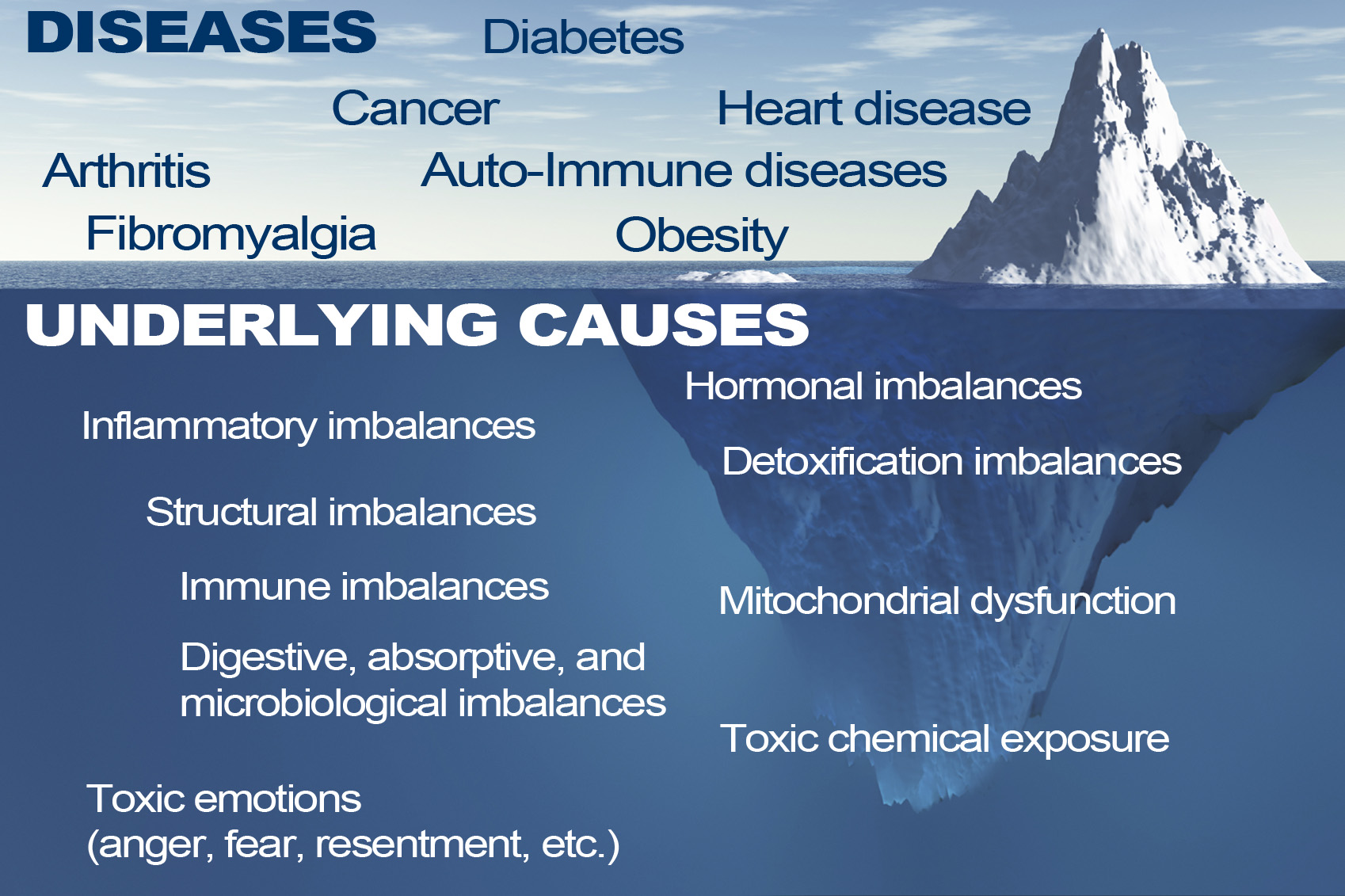 The 4 P's of Functional Medicine
Predictive—decades in advance
Proactive—-create health
Preventative—don't get sick to begin with
Personalized—each person is unique
Functional medicine is all about understanding the causes of illness
"Causative Medicine" vs "Reactionary Medicine"
Diet             Lifestyle               Stress
Toxicity       Inflammation     Methylation
Dental        Intestinal Microbiome     Genetics/Epigenetics
Health Care at its Very Best!
                                       Dr. Princetta is 100% Result Driven
Here's How:
Takes the time to know and understand each patient on all levels
Treats, Educates, Engages, Empowers the patient to Get Well and Stay Well
Addresses the Spiritual, Mental, and Emotional components of Physical illness
Takes the time to research conditions and solutions that are

outside the box

Has an absolute understanding of True Cellular Detoxification
Has an absolutely acute understanding of the Art of Chiropractic
Recommends state-of-the-art supplementation wisely and judiciously
Has an excellent background regarding Wholesome Foods
Dr. P's Primary Goals:
Keep the Mind Sharp and the Brain Healthy (#1 on the list)
Reduce Inflammation/Remove Oxidative Stress
Restore the Intestinal Microbiome (the gut is the 2nd brain)  "I fee it in my gut"
Support the Liver (over 1450ml of blood pass through the liver every minute)

Support the Heart Muscle (still the # 1 cause of death male & female)

Increase ATP–Energy Production of Cells
Restore Methylation (Methylation turns good genes on and bad genes off)
Repair/Restore DNA Expression
Maintain Healthy Blood Glucose Levels
Support Bone Density
The 5 R's of Cellular Healing:
Remove the Source   (Treat the causes not the symptoms)
Regenerate Cell Membranes  (Mitochondria)
Restore Cellular Energy
Reduce Inflammation
Re-establish Methylation
Dietary Suggestions:  Discussed on an individualize basis— no two people are alike
Eliminate the causes of Inflammation:
Sugar and Grains—sugar is secretly embedded in most every food we eat
Vegetable/Omega 6 Oils such as Canola, Sunflower, Safflower, Palm, Cottonseed and Soybean.  Soybean oil is 50% linoleic acid which is a strong pro-inflammatory.  These oils exist in cookies, crackers, chips, muffins, cake mixes.  They are driving Omega 6 levels through the roof and the inflammation caused by them is why Heart Disease is the # 1 cause of death in the US
GENUINE AND LASTING HEALING REQUIRES DISCIPLINED ATTENTION TO DIET & PSYCHE
             I am available for consultation via e-mail, phone and travel.