The 2023 / 2024 Flu Nosode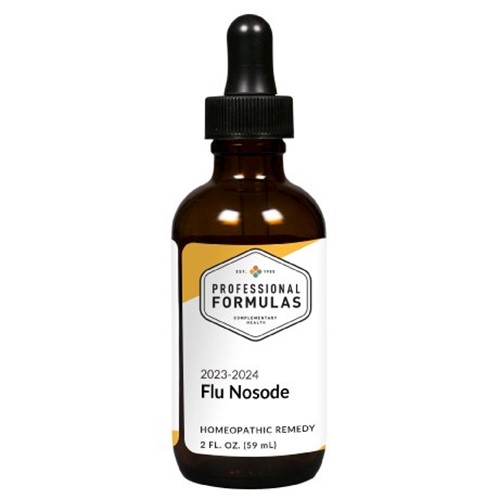 Updated Flu Strains 2023-2024:
A/Victoria/4897/2022 (H1N1)*
A/Darwin/9/2021 (H3N2)
A/Wisconsin/67/2022 (H1N1)*
B/Austria/1359417/2021
B/Phuket/3073/2013
*New strains

Attached Below is the info for the 2023/2024 Flu Nosode

The strains for the Flu Nosode flu are determined by the WHO and change yearly. Hence a new Nosode is made every year.As above, the attachment below also has a listing of this years strains as well as the dosing guidelines

As a Preventative:
 10-15 drops once weekly.

After Exposure: (you don't have the flu but have been around someone who did)
 10-15 drops 1-3 x daily

Acute Dosing:— (you have the flu)
 10-15 drops every 15 minutes up to 3 hours.
:
Once Symptoms Improve: (mild to moderate dosage)
 10-15 drops every hour up to 8 hours.

NOTE: 2100 drops per bottle. A good rule of thumb is on the same day of the
week, let's say Sunday, do the preventative dosing–to hopefully ensure you won't
get the flu to begin with.

NOTE: f you choose to get the flu vaccine, I would still use the Flu Nosode because it is non-toxic and "better safe than sorry"

Lastly, in the past the Nosode was available in mid-August. It seems now the ingredients may be harder to come by making a release date sometime in early October.

It would be a good idea to pre-order now so when it is released I will know what I need.