BONE REGENERATION USING CYPLEXORIL FOR STEM CELL GROWTH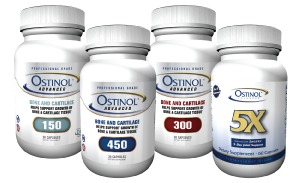 ​​I have been researching Cyplexinol for a while and now with additional research I am comfortable mentioning it to you.
Platelet Rich Plasma Therapy stimulates Growth Factors in high concentrations. it triggers a recruits stem cell activation.
4-12 months is the recommended time to accrue bone rebuilding results
Some Bone Facts:
Bones loss is primarily caused by decrease in Estrogen
It takes years / lifetime to develop
It has nothing to do with what you eat and all to do with what we ABSORB
Bone health has little to do with Bone Density
I still have faith in Magnifical ; Vit. D; Magnesium (Re-Mag) and a touch of Calcium (Calphonite) ; Plant based Xylitol used in Europe;as well as Progesterone or DHEA to help regulate Estrogen.
Overall and in general I am not a fan of Bisphosphonates with exception to HR positive HER 2 negative individuals using estrogen blockers as part of their treatment protocol.
And I must admit, none of my patients have ever had an outright bone fracture as result of Osteoporosis.However, Platelet Rich Plasma, Stem Cell Growth and what triggers stem cell growth may be the next frontier in keeping bones healthy..
Please read a little bit on Cyplexinol and as always know that any product I recommend is the best on the planet. This applies to Cyplexinol and everything else originating from this office.
AND please pass this info onto others who are experiencing either Osteopenia and or Osteoporosis.For those who cannot make it in to see me or live in "my neighborhood", I offer Zoom consultations
Stem Cell and Research Therapy—-Cyplexinol

Cyplexinol® is an all-natural stem cell signaling protein complex[,] which uniquely stimulates key pathways to help support your body's ability to create new bone and cartilage tissue!
Cyplexinol® is a natural BMP complex, which consists of a collagen fragment matrix with the BMPs and endogenous growth factors bound within and to the matrix.
Bone morphogenetic proteins (BMPs), originally identified as osteoinductive components in extracts derived from bone, are now known to play important roles in a wide array of processes during formation and maintenance of various organs including bone, cartilage, muscle, kidney, and blood vessels.
Contact me for further information!
To your health,